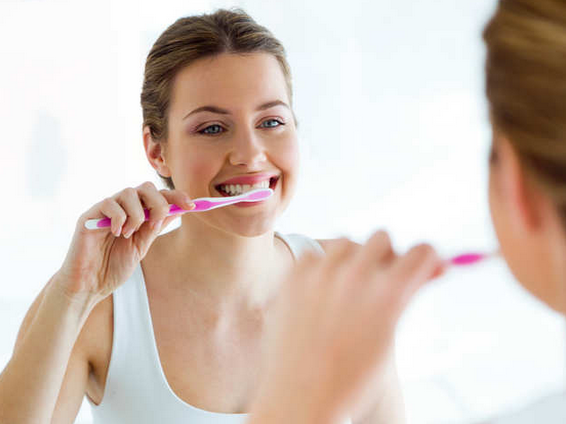 Tips to Prevent Staining and Keep Your Pearly Whites Sparkling
Tooth staining is a frustrating reality for many people, causing us to perfect the closed-lip smile to avoid showing off our teeth. While discolouration is common, there are ways to prevent and reverse it safely. Before staining affects your confidence, follow our tips so you can keep flashing your smile with ease.
Want to talk about tooth whitening? Get in touch with Tooth Fairy Dental's Te Puke, Mt Maungnaui or Bethlehem clinic.
What causes staining?
Have you ever noticed that kids seem to have naturally pearly choppers? While they start out white, the tooth's outer protective layer – known as enamel – naturally thins, exposing the darker dentin below. Unfortunately, some of us are genetically inclined to suffer from staining more than others.
Prevention is better than cure
If you're ahead of the game and want to keep your pearly whites sparkling, good for you! This is the best time to set out healthy habits that will protect your enamel and keep staining at bay. Here's a few tips:
Brush your teeth – there are many reasons dentists want you to brush your teeth twice a day, not least of all because it is hands-down the best way to keep teeth white.
Cut the cuppa – if you're serious about white teeth, cutting down on your coffee, tea and red wine habits will help.
Rinse your mouth – if you can't live without your morning coffee, an alternative option is to rinse your mouth out afterwards. This is a good idea after any stain-inducing food or drink as it will wash away some of the enamel-stripping acids.
Avoid or limit – limit acidic and sugary foods and drink, such as soft drinks, sports drinks and lollies. Naturally dark foods like berries and beetroot are also staining, but when eaten in moderation, they shouldn't cause too much staining. If these foods are a favourite, rinsing with water will work well here too.
Drink enough water – regularly drinking water throughout the day helps wash debris and food particles away, while encouraging sufficient saliva – your mouth's first line of defence.
Don't brush too hard – don't overcompensate and replace a missed tooth brushing session with a vigorous one! Just like acids, over-brushing your teeth can wear away that protective coating.
See your dental hygienist – as part of your yearly dentist check-up, your dental hygienist at Tooth Fairy Dental can do a thorough clean to help remove some superficial staining and set you up for another year.
Talk to your dentist about teeth whitening and bleaching.
If you're past the point of prevention, the dentists at Tooth Fairy Dental have effective and safe options for both in-office or at-home tooth whitening systems. Book an appointment in Te Puke, Mt Maunganui or Bethlehem to discuss how we can best brighten your smile.