WE'VE GOT
TAURANGA & THE BAY
COVERED
THREE DENTAL CLINICS – MT MAUNGANUI & TE PUKE
We have three modern dental clinics staffed by an amazing team. We have Tauranga and the wider Bay of Plenty covered with a dental practice in downtown Mt Manganui as well as two practices a 20 minute drive away in Te Puke. We are locally owned and operated and proud to service the local communities of Tauranga, Mount Maunganui, Papamoa, and the wider Te Puke area. Our two dental clinics are linked digitally to ensure we can accommodate you at one of our dentists in a dental emergency.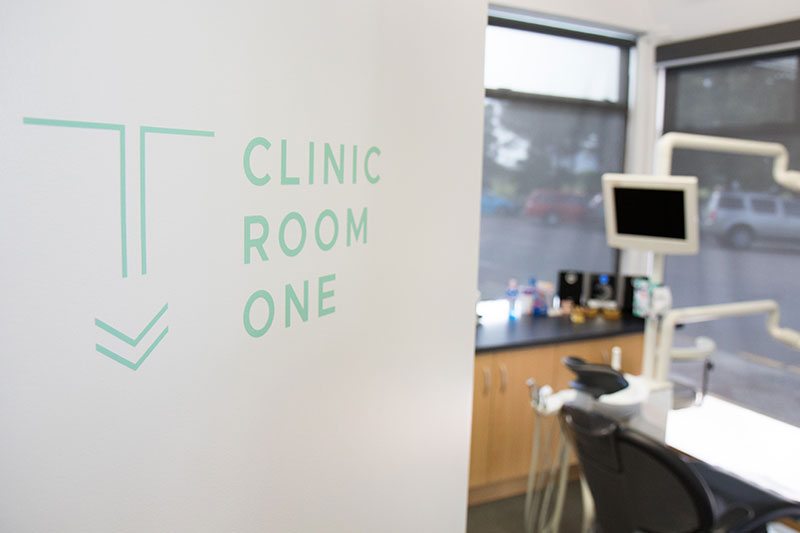 Our Mt Maunganui dental clinic is located on 5 Nikau Crescent, opposite the Events cinema. Our Mount dental practice provides all services listed on our dental services page. We have on street parking as well as off street parking (located behind our practice down Walls Lane). We do have wheel chair access if required.
When you come and visit our dentists you will be greeted by one of our fantastic reception staff under the backdrop of Mount Maunganui back in 1951.
OPENING HOURS:
MONDAY – FRIDAY 8.00AM – 5.00PM
Late night and Saturday appointments available.
Tooth Fairy Dental Mt Maunganui
5 Nikau Street
Mount Maunganui 3116
Tauranga
Phone: 07 575 6278
Email Us | Book Now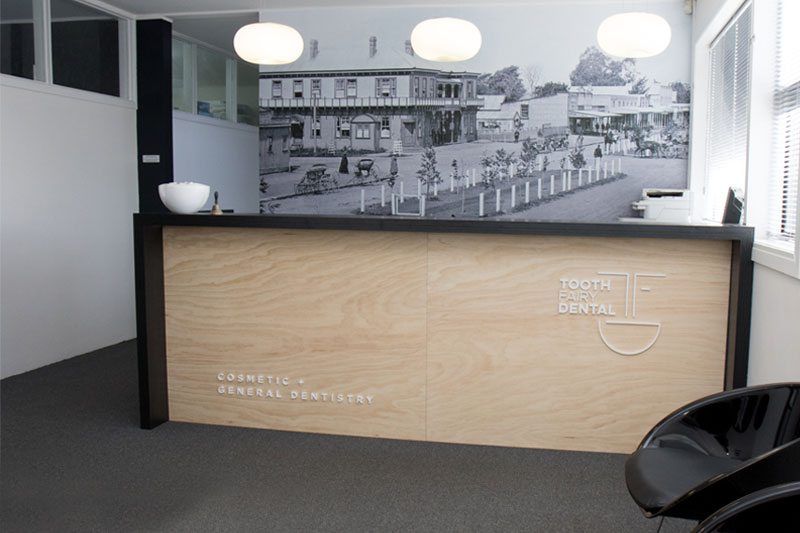 We have two convenient dental practices in Te Puke. The first is at 19 Jellicoe Street, opposite the Shell services station and next to the BP service station. Our second dental clinic in Te Puke is at 21 Queen Street. Both of our practices provide all services listed on our dental services page. We have on street parking available at both locations however we unfortunately do not have wheel chair access at Jellicoe St, therefore please visit our Queen Street or Mount Maunganui dental clinics for easier accessibility.
OPENING HOURS:
MONDAY – FRIDAY 8.00AM – 5.00PM
After hours available by appointment.
WE PRIDE OURSELVES ON OUR STATE OF THE ART EQUIPMENT
Tooth Fairy Dental in Mt Maunganui and Te Puke uses the latest dental technology to improve our quality, efficiency and standard of dental care. We only use state-of-the-art dental equipment that is cost effective and beneficial to our patients.
OUR HISTORY
The Tooth Fairy Dental Centre was founded in 2001 in Te Puke, and then later expanded to include our Mt Maunganui dental clinic to service the demand of the Bay of Plenty's growing population.
In 2016 there was a change of ownership with Dr Dale Benic and Dr Joy Dawson purchasing both Tooth Fairy Dental clinics, keeping them locally owned and operated. In 2016 the dental practices were re-branded Tooth Fairy Dental.
Dr Dale Benic and Dr Joy Dawson, together have over 22 years of experience working in the dental industry and are excited to continue providing quality and exceptional customer service at Tooth Fairy Dental.
OUR PHILOSOPHY
Our vision at Tooth Fairy Dental is to improve people's lives by empowering them to be confident in their smile.
We will achieve our vision by:
• Being the dental clinic of choice in Mt Maunganui and Te Puke because we create a culture of innovation to consistently deliver exceptional dental service for YOU.
• By being a workplace of choice where we attract the best people who love what they do and are collectively committed to YOU
• By providing a wide range of quality dental services, in a positive environment, for YOU our valued client.
• By providing our service in a way that minimises our impact on the environment and by actively supporting worthwhile projects in the Tauranga and Te Puke community.
DO YOU HIDE YOUR SMILE?
Book in today for a smile makeover, teeth whitening or cosmetic teeth makeover. We've been bringing smiles to the Bay since 2001.